secret cabal of pop tarts – my visit to SVA
So tonight I went to that panel at SVA:""Zombie Formalism" and Other Recent Speculations in Abstraction":
Moderated by artist and SVA faculty member Amy Wilson (BFA 1995 Fine Arts). Panelists include curator and art advisor for Levin Art Group Todd Levin, painter and art critic Walter Robinson and artist, writer and curator Ryan Steadman.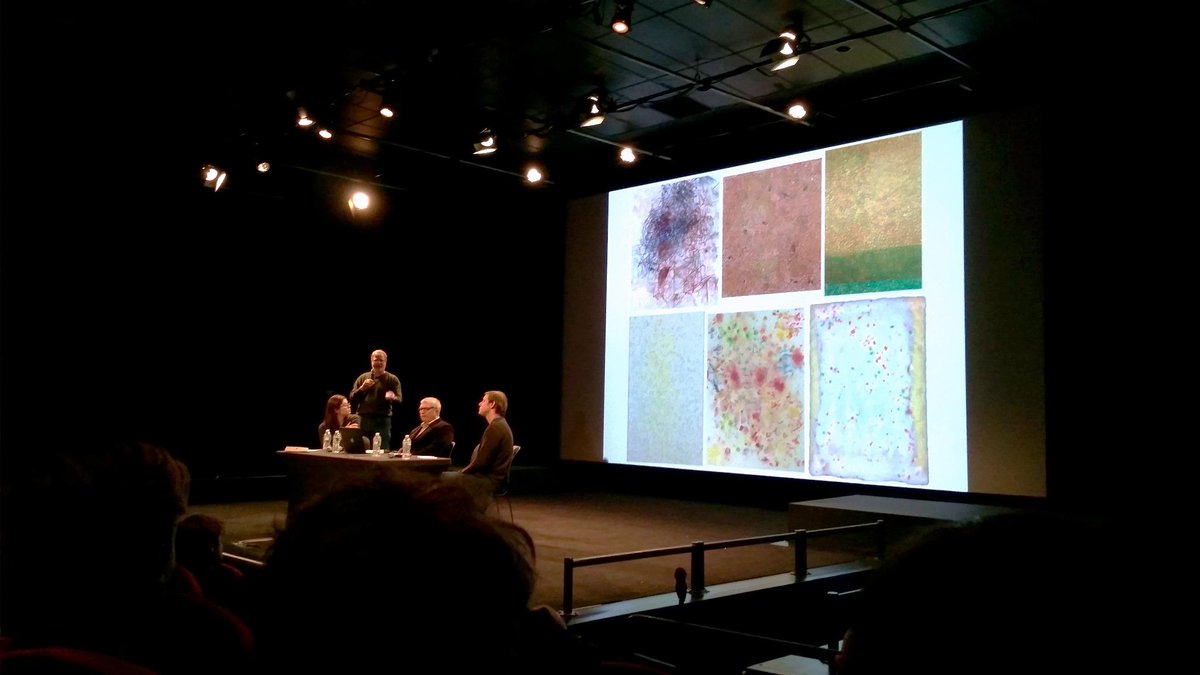 It was a really entertaining and informative panel. There was a lot of name dropping of artists I have never heard of but the overall themes of "zombie formalism" seem highly relevant to this blog, my art, and the culture of this country. Here are some of my notes and incorporated thoughts.
Undisputed, the zombie virus is money. The art world is not about art movements only market movements. Draining the possibility of myth, the terror of sublime.
It is the "triumph of shit", "craptastic" collections of crap. Examining our own crap (recall zombie poop) – consider it a potential measure of health, but also obsession with any production from the self (see narcissism and selfies).
The zombies are the "exemplary sufferers" but it's comedy. First time tragedy, second time farce? This is the continuing postmodern condition. Nothing original anymore, what was called pluralism in the 80s, art drained of political influence.
Hauntology – haunted by the past, evoking Derrida's specters of Marx, with zombie formalism it appears as if the means of production are embedded in the product. The author vanishes. Retromania, super-hybrids, Process oriented – response to a market flooded with jingoist propaganda.
Greenberg to save culture.
"Against interpretation" is nearly 50 years ago.
People want to hang their art in their home and still invite civilized guests.
Instagram censors anything a 13 years can't see. This very much disturbs Todd Levin who thinks this is creating a filtered conception of modern art that turns everything into pop tart style or banned. Yet most people seem unaware that our communication platforms are not benign to content. Levin got banned from Instagram for posting esteemed art that looks awfully like child porn.
The new MoMa exhibit today "Forever Now" but how can we ever be out of our time? Except we are always out of our time when there is more than illusory content, when the author had an intent and made the object in the past for a communicative purpose, that communication had a time and good art travels to the future to pull the spectator back. In this way culture is asynchronously together. Yet it's still possible to do color field abstractions and stand outside of time, to convey to the audience only the vapid magnificence in itself.
While the panel was going on, a new post at SFChronicle: "Mural veteran Andrew Schoultz's paintings add layer to history" by Kimberly Chun, an artist's response to zombie formalism?
That's why they call it 'zombie formalism' — it's devoid of content," says Schoultz,
Back at the conference, Ryan Steadman thinks young people are used to the "crowded marketplace", and it's just attempts to market in a crowded space. He thinks young people better understand that world population is exponentially growing and expect lines for the bathroom. For Steadman it's not a "secret cabal" creating zombie ideas, it's people banging up against the same ideas across local and international influence. But consider recent Reuters data analysis of the Supreme Court: "The Echo Chamber: Elite Group Of Lawyers Receive Unprecedented Advantage At Supreme Court" suggesting there are 66 lawyers that seem to have cabal-like influence over the high Court. Is it legitimate help, or an insulating filter? In a crowded space is there any middle ground between oligarchy and a tragedy of the commons?
An audience member asked if it is possible to be a young abstract artist and not fall into this category of zombie formalism? Is it just denigration of the young?
Another audience member says market formalism is indicative of "I can't breathe" political culture and an absence of a focus on "living".
A female audience member wonders about overwhelming male power structure. Response: nothing sells like the female body.
Zombie formalism negates the artist's subjective experience, and will therefore wash away minority voices (the erasure of voice is the erasure of minority voice? consider zombie anonymous) but Robinson responds: "turn it up". He actually said that the entire world of female artists is about playing to male cliches so:
"Gal up."
Get to work. Get a day job.
Or would you put a plastic bag over head rather than get a day job?
1% with a target on your back.
Who told all these artists they could make a living at their art anyway?
Moderator Amy Wilson thinks we are all screwed. She wonders if zombie formalism is cynical or optimistic naivete? I wonder if that's not sometimes the same perspective.
Maybe we are finally coming to terms with the fact that the avant-garde is just one more niche and maybe not even the most advanced? I mean, duh.
It's like the trailer for this coming season of HBO's "Girls". David Mamet's daughter says:
I don't understand why nobody tells you how bad it's going to be in the real world.
And Brian William's daughter (aka Peter Pan) says:
Yeah they do, it's pretty much all they every ever tell you.
We need a new metaphysics to resolve this aporia.
Walter Robinson likes sex. An unanswered audience shoutout wonders if he pays for that too. Top dollar if it's not zombie formalistic? More intriguingly, his aesthetic desires have shifted toward what he cannot have; he said he used to paint girls, now he paints cheeseburgers.
He didn't say why he gave up cheeseburgers, but perhaps it's the plight of the vegan zombie, cannot haz cheeseburger, it's zombie flesh and curdled torture. Recall Professor Drezner's "Girls" as a metaphor for international politics, and consider that we live in an age of extremely skewed and filtered speech. Robinson thinks "Homeland" made him want to bomb Pakistan.
It's not just instagram terms of service. The standards of the 13 year old pop tarts have kept our national discourse at the level of a middle school dance (all the blues on one side of the gym, all the reds on the other, nobody knowing how to talk to the other side). Levin seems to really believe that so goes Instagram so goes the art world. Personally I prefer the horny 14 year olds of Imgur, but his point is strong. We need a public society that can comfortably explore the realities of 4chan. It's not about liking it, it's about giving fringe ideas a space to flourish.
All the world is a crap circus and we are but flies on the wall, consuming a feast.
And see more ZombieLaw tag: Art