Day Two: I bought too much at NY Comic-Con
Day Two of NYCC. I bought way too much stuff. Most of it completely unrelated to zombies. But I did buy a Walking Dead Clementine "D" hat.
And, like I said, I returned to the FUBAR table for a custom zombie from history – I selected the Honorable Justice Oliver Wendell Holmes, particularly because I thought the moustache would be fun, he nailed it:
In other zombies, "High Fructose Zombies" look tasty because they have eyeballs on them (get it, they look tasty, look with eyes! Recall: zombie Crumbs cupcakes!) I didn't indulge but I may go back tomorrow.
Also, TIL: "Jesus hates Zombies" but "Joe loves crappy movies".
AND, flipping through "Action Philosophers" #1, and not expecting literal zombies, there was Plato literally resurrecting zombie Socrates, with zombie Socrates crawling out from under an arched gravestone and craving to use brains. Aside from the anachronism of using an arched headstone for Socrates grave, the raising of the spirit of dead authors (and particularly that of Socrates) seems germane to this blog's study of zombie law.
Meanwhile, I met Nathaniel Burney, attorney, author and illustrator of "The Illustrated Guide to Law", currently including "The Illustrated Guide to Criminal Law" and "The Illustrated Guide to Criminal Procedure". Bought both and got the tee-shirt. The Crim Law book reminds me of "The Cartoon Guide to Statistics" by Larry Gonick. The Crim Pro book is a bit of a different style, in color, which is nice.
Shout-outs to some other non-zombie stuff:
"Mala Noche – Vampires in the Bronx" by Gary Camp (a special ed teacher in the Bronx)
"Runners" by Sean Wang (about intergalactic smugglers)
"Trekker" Ron Randall (about a bounty hunter who should maybe go hunt those smugglers in a cross-over)
"Gatecrashers" by Zachary Mortensen (crossing cultural barriers in an ambulance – with great colors)
"Henchgirl" by Kristen Gudsnuk (this girl is hench! and issue #4 is hot)
"Pickleman" by Dan Sehn (a formula plot device story about a superhero pickle)
Janet Lee draws animals "between projects" (adorable animals in hats)
Yale Stewart's "JL8" (twee justice league – love his work and his button bag with 7 buttons for 5 bux is a welcome deal in a field of expensive dreams).
Wowsers to the turnout for the Randall Munroe autographing.
And double wowser to Eslinger Art's "Heroes and Villains". Just wow, all of them, wow. The Green Lantern one was sold out with good reason but I think I may go back tomorrow for a print from the Wonderland group.
In conclusion, two days down, my back hurts and I stayed up late playing with my new toys (by which I mean books, I didn't buy any toys though maybe tomorrow), there is still a lot more to see. Tomorrow I think I'll pick up a drawing from "Z-girl and the 4 tigers" and maybe I'll finally check out "Zombie Tramp". And there are plenty of other non-zombie tramps around that I'd also like to check out. I overheard one girl say something (not directed to me) about objectification of women and that they're more than just objects. True that, but true also of comic merchandise, it's more than just a book, not just a print, never just a plushy doll, it's the artists' hard work (and spirit) crafted through material processes of material production.
The objects have a story, they came from somewhere and they developed through time and will become something else in the future (a lot of it eventual trash, some valuable collector's pieces – a difference that often arises not because of intrinsic value but because of differences in the way it was cared for compared to others of its kind). It's easy to say read the book and not judge by covers, but it's a big Convention and Socratic dialogue takes a long time, time that feels so sparse when pushed along in a consumerist frenzy through a sea of fetish objects, constantly distracted from one by the next.
Like Eslinger's art, it's like a Rorschach for culture except it's not a random Rorschach because it's specific character brand logo. If you know the brand logo then you see it. The whole Con is brand marketing. Lots and lots of brands marketing and other artists riffing on those brands and everyone enjoying the exploration of character and brand and seeing in their brand affiliation whatever they want to see. Dreams and fantasies cross-marketed into reality, if but only for a moment, made real in the objectification of market value.
For some artists, it seems like they are printing money. For others it's a crap shoot. For me, I'm like a kid in a candy shop and they may as well take all my money at the door. Speaking of craps, why haven't I seen any vendors selling dice? Maybe I missed them walking in circles as I mostly did, so I'll have to make that a quest to look for dice tomorrow; luck be a lady.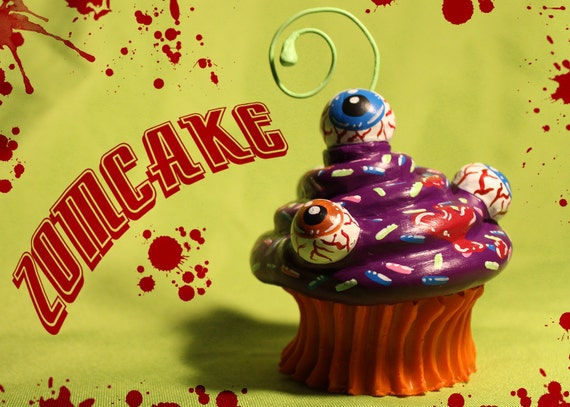 .